News & Events
Under Executive Order 107 Open Houses are prohibited. On March 30, Gov. Murphy clarified Executive Order 107 with an Administrative Order: "Individual appointments to view real estate with Realtors® by individuals or families shall be considered essential retail business for the purposes of paragraph 6 of Executive Order No. 7. However, open houses will be considered impermissible gatherings in accordance with paragraph 5 of Executive Order No. 107."
Therefore, hosting or advertising and Open House would violate the administrative order. Showings by appointment are allowed. All agents and brokers must adhere to social distancing guidelines. They must ensure they are performing private one-on-one showings with immediate family only as per the order.
RESOURCE: OPEN HOUSES PROHIBITED - EXECUTIVE ORDER
Robert Slack, founder and CEO of Robert Slack LLC, shares how he built a real estate empire in Florida.
The founder of a fast-growing brokerage provides a road map for how you can adapt in difficult times when working through the pandemic.
May 6, 2020 by Melissa Dittmann Tracey
How do you respond in the face of stressful situations? How do you lead a brokerage during unknown times? Tenacity is key, says Robert Slack, founder and CEO of a fast-growing brokerage, Robert Slack LLC, with locations throughout Florida.
Tenacity is determination and persistence in a time of challenges. COVID-19 has certainly brought challenges to many brokerages across the country, forcing them to quickly adapt their businesses to new social distancing protocols and processes.
But Slack isn't letting the pandemic rattle his brokerage. He's endured ups and downs before, and he's finding comfort in past processes to carry his company through any current economic challenges. Slack shared how during a realtor.com®-sponsored webinar, "The Power of Tenacity," on April 17.
Pent-up housing demand during state shutdowns is about to be unleashed as many coronavirus-related restrictions to daily life are lifted or relaxed and consumers return to the real estate market, says Lawrence Yun, chief economist for the National Association of REALTORS®. In the latest video from NAR's "Pivot in Place" series, Yun says home sales are bouncing back from their bottom during the COVID-19 pandemic and offers strategies to prepare your clients to make moves quickly amid the return of bidding wars.

Looking forward, the market is ripe for robust activity. Mortgage applications are defying economists' expectations, rising 54% since April, the Mortgage Bankers Association reported last week. Mortgage rates for 30-year loans have broken through record lows three times in as many months, making borrowing costs favorable for prospective buyers who are looking to get off the fence and purchase. And even though NAR reported a 21.8% drop in pending home sales in April, the association says they likely won't go any lower. Meanwhile, home prices continue to rise, even as uncertainty around the pandemic persists.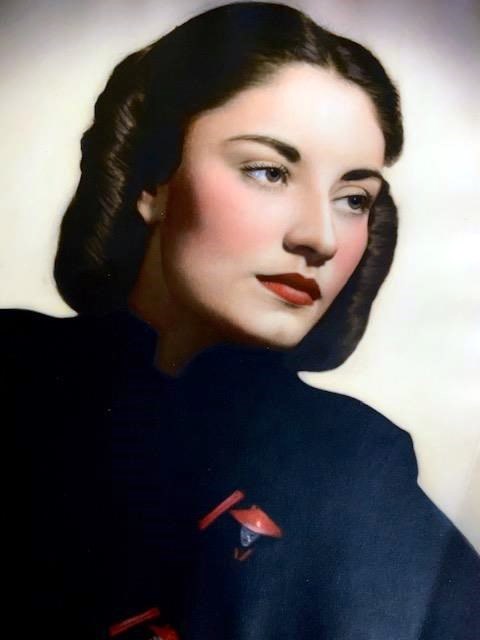 It is with great sadness that we inform you of the passing of former NCJAR Member, Emerlinda White of White Realty in Union, NJ.
In 1950, Erma and her late husband, Jim White, founded the James F. White Realty Co, which today is one of the oldest family-owned and operated real estate businesses in NJ. Daughter Joan, current Broker of Record and husband David Weisbrod, continue Erma & Jim's legacy of White Realty today. Erma held real estate and insurance broker licenses and was a 40-year Realtor® Emeritus of the National Association of Realtors®.
A celebration of Erma's life will be held when possible. Donations in her honor can be made to the Center for Hope Hospice, cfhh.org.
Top Producers Michelle Pais of Signature Realty NJ and Bill Boswell of Keller Williams Prosperity share their tips on listing during the coronavirus pandemic. These two agents cumulative listing production is more than 50 properties in the past six weeks during the NJ state quarantine. Hear about their experience in this environment, and learn how they constantly adapt to ensure their client's best interest is preserved, as well as keeping their businesses moving safely and efficiently.
Read more: YPN Mastermind Session: Top Producer Listing Tips in the Wake of COVID-19
On March 30, 2020, Governor Murphy amended Executive Order 107, allowing for Realtors® to have One-on-One property showings. However, as stated by the Governor, "Open houses are still considered impermissible gatherings." A copy of the Administrative Order can be found here.
Open Houses and gatherings of more than ten people are not permitted. We have received multiple messages indicating that open houses are still taking place, violating the executive order. Please consider using alternative methods of showcasing your properties.
Consider how you may continue providing first-class services to clients while also exemplifying REALTORS® as community leaders by demonstrating care for the health and well-being of clients, colleagues, and the greater public welfare in reducing the risk of exposure to, and spread of, COVID-19.
Bookmark the Following Link for up-to-date guidance from NAR. https://www.nar.realtor/coronavirus-a-guide-for-realtors
We have been hearing from some of our members that many counties in the state have closed their offices to the public for the duration of the Governor's state of emergency, including the public records rooms where Real Estate Deeds and Records are stored. We have compiled the information below regarding access to the Public Land Records for the various counties we serve for your reference.
It is important to note that in most cases, the decisions to close the county offices are made at the Freeholder level and not by the County Clerks. And, unfortunately, there does not appear to be an easy resolution or temporary work around available in all cases to allow access to the public records during the state of emergency. For that reason, we are asking our members for their patience and understanding for our County Clerks who, like all of us, are doing the best they can in extraordinarily challenging times.
We will continue to monitor this situation and will keep our members posted if any new information develops.
Read more: Update: Access to NJ Public Records: Real Estate Titles
Do you know of a family in need of Exterior Home Repairs?
REALTORS® Care Day is a program that arranges for NCJAR Member Volunteers to assist eligible homeowners with minor exterior home repairs. We will be hosting our annual "REALTORS® CARE DAY" in New Jersey on Friday, September 11, 2020.
We ask you to reach out to your community, and if you know of a family in need, click the link below for the application form and criteria information, and assist the homeowner in completing the application. Please submit the application to the attention of our review committee at NCJAR in Morristown.
Download Application
Questions: This email address is being protected from spambots. You need JavaScript enabled to view it. or 973-425-0110
Applications Due: June 15, 2020
All applicants must fill out an application form and provide required documentation by June 15, 2020 to be considered for a repair project. There is no charge for the work completed.
Together, we are making a lasting difference in our community. We hope you get involved and join us for NCJAR's REALTORS® Care Day!
REALTOR® OF THE YEAR AWARD • ROOKIE OF THE YEAR AWARD
Each year, NCJAR presents awards to members whose peers admire them for going above and beyond expectations. The time is now to nominate members who are actively involved at NCJAR, in addition to members active with civic projects, service clubs, charitable activities and political groups.
Nominees are Judged on these Six Categories:
Realtor® Spirit
NCJAR Activity
NJ Realtors® Activity
National Association Activity
Business Accomplishments
Community Services and Involvement and/or Humanitarian Services
Learn how to avoid emotional decision-making and achieve financial stability by joining Entrepreneurs: Tips for Improving your Financial Health — an NAR Center for REALTOR® Financial Wellness webinar — May 21 at 1 p.m. Central. Encourage them to register now and listen to past recordings at NAR.realtor/CFFW/webinars.
These free webinars are designed to help REALTORS® understand financial topics on a deeper level. Presenters include subject matter experts who will provide tips, planning options, and an array of valuable information to help REALTORS® advance their financial journey. No matter the career stage or level of financial planning, these webinars are helpful and informative to all members.