News & Events
With 2021 officially in full swing, hope is on the horizon for businesses. In the March/April issue, dive into the commercial sector of New Jersey's real estate industry with a market update, a feature on NJ businesses, and more. Also in this issue: how to attract commercial real estate clients and a feature on women in the commercial real estate industry.
Important Dates & Deadlines

The C5 Summit

Creating a Clearer Picture of

New Jersey Real Estate

NJ Realtors

®

Supports SALT

Deduction Restoration

The State of Commercial Real

Estate in New Jersey
Restricting Access to Showing Properties During Public Open Houses can be an Ethics, Fair Housing and Regulatory Violation.
WHAT NOT TO DO EXAMPLE #1: Public Open House – Sunday (date) from 1-5pm (address). Buyers unaccompanied by a licensee will be considered working with the listing agent as a "dual agent" if they want to see the house.
WHAT NOT TO DO EXAMPLE #2: Public Open House – Sunday (date) from 1-5pm (address). Buyers accompanied by a licensee will not be allowed access to the listing during the public open house. Buyers/licensee must make an appointment to see the property at another time.
Establishing procedures for conducting a public open house begins with a discussion with the Seller. Restrictions that do not allow ALL prospective buyers to attend and gain access to the listing during a public open house can possibly be an ethics violation, a fair housing issue*, and a regulatory violation for both the agent and the Seller, not to mention that it could cause the Seller to lose a qualified buyer, all of which must be made clear to the Seller.
Public open houses are just that – PUBLIC. Restrictions that limit who can attend the Public open house can lead to a fair housing violation, and/or an ethics complaint, and/or a violation of NJREC regulations.

Read more: Restricting Access to Showing Properties During Public Open Houses
On April 6, 2021, the NJ Real Estate Commission declared that the current CE Requirement (12 CE Credits) must include at least 1 (One) Unit of NJ Fair Housing. Please be sure to check your PSI Transcript to make sure you have completed ALL of your NJ CE Requirements.
A transcript where all requirements are met will have four Green Lines. A sample of a completed transcript is attached.
If the fourth line (Fair Housing) is NOT Green, then you HAVE NOT met the additional requirement.
Read more: Reminder: Make Sure You Complete ALL CE Requirements
NCJAR 2021 President Jairo Rodriguez shares a short video message for NCJAR members about what's happening at the NCJAR and in the industry. Please take a moment to watch this informative video.
Happy Spring Market
YPN Committee Beach Clean Up on April 17th
March of Dimes Fundraiser
Golf Outing Details Coming Soon...
NCJAR's Community Outreach Committee is collecting gift cards to support the JBWS (formerly known as the Jersey Battered Women's Services) Annual Fundraiser! Each year JBWS collects gift cards for food, clothing, and other essential items to support families in need.
JBWS is a private, confidential service welcoming ALL survivors of dating, domestic, or partner abuse (and their family members) regardless of severity of the abuse, marital status, income, gender identity, sexual orientation, religion, or ethnicity.
Needed Gift Card examples: Visa or like, Grocery Stores, Amazon, Target, Walmart
Please USPS mail or drop off your gift cards to any NCJAR location by April 30th
Questions: This email address is being protected from spambots. You need JavaScript enabled to view it.
Morristown | Westfield | Bloomfield | Wayne
The Military Assistance Pantry (MAP) exists to serve Passaic County Military Families who suffer from hunger and food insecurity. The Passaic County MAP is supported by local Realtors®, businesses, and organizations who understand the importance and impact of supporting our local military families.
You can make a difference by donating non perishable food items, gently-worn clothing, and your time to the Military Pantry. There are hopes to increase the services offered by the pantry to include housing information as well as employment and educational opportunities for veterans.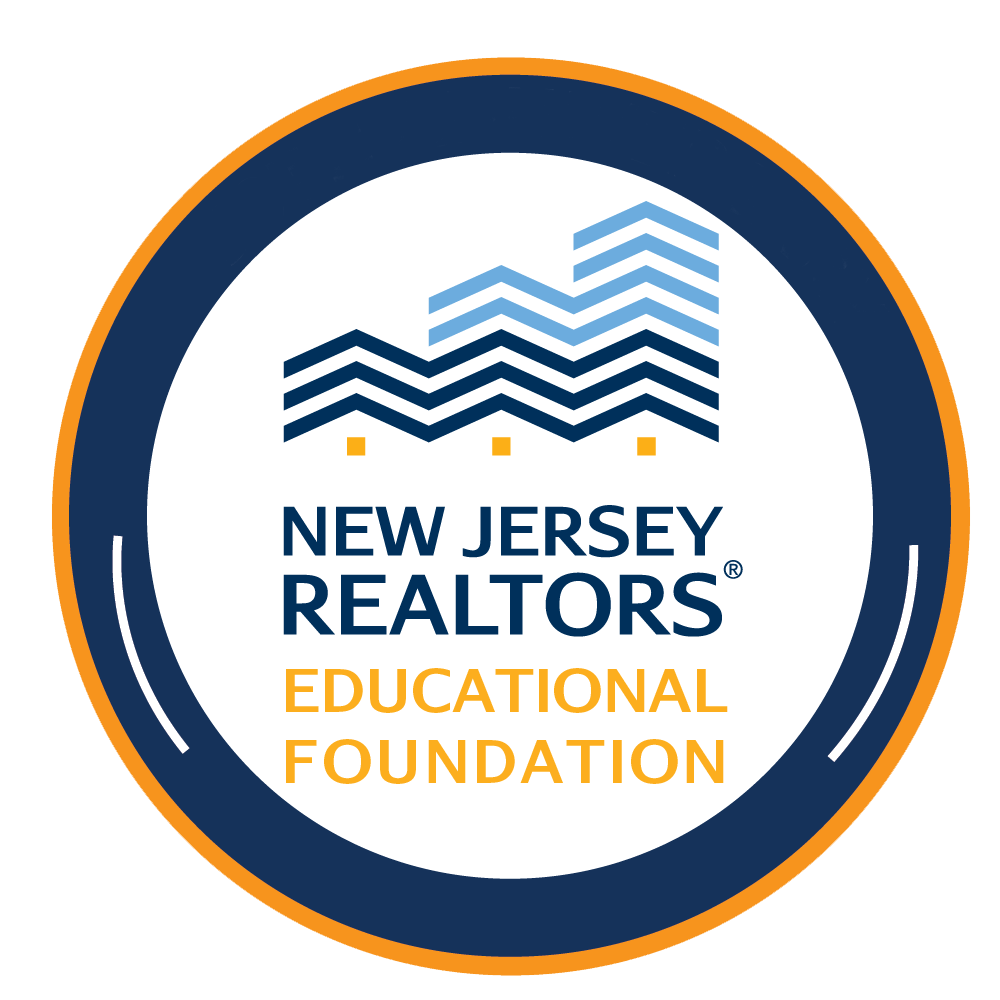 Time is running out—encourage the student in your life to apply for a scholarship from New Jersey Realtors® Educational Foundation. New Jersey REALTORS® Educational Foundation offers annual scholarships to help students meet the costs of higher education. Criteria for selection include academic achievements, financial need, interest in real estate endeavors, and contributions to family, school and communities.
NCJAR is proud to sponsor 4 scholarships of $2500 each year for this program!
When you prepare to meet with your seller to present your market analysis, do you discuss the benefits of marketing the home through the multiple listing service, or do you suggest that the best way to market the home is by doing an exclusive listing?
NJREC 11:5-6.4 ((f), 2, 4 specifically addresses the procedure every licensee should be practicing before contracting with a Seller to represent him/her in the sale of his/her home. Let's break it down by the sections stated above:
(f) Unless directed not to do so in writing by an owner, every licensee shall fully cooperate with all other NJ licensees utilizing cooperation arrangements which shall protect and promote the interests of the licensee's client or principal. This means the listing goes into the MLS unless otherwise directed by the owner in writing. This does NOT mean an exclusive listing.
2. All requirements imposed by the obligation to fully cooperate shall be complied with on all listings unless the client or principal, with full knowledge of all relevant facts, expressly relieves the listing broker from one or more of those requirements in writing. If the Seller does not want their home listed in the MLS, but will allow cooperation these instructions should be put in writing signed by the owner and made as an addendum to the listing agreement. Such a writing shall be made available for inspection by other brokers upon request.
On April 6, 2021 the NJ Real Estate Commission declared that 1 (One) Unit of NJ Fair Housing IS REQUIRED, and the NJ CE Deadline is extended to May 31, 2021.
Make sure you complete ALL of your NJ CE Requirements before May 31, 2021! You may check your CE credits by going to NJ Real Estate CE Tracking System.
The NJ REC requires that every individual licensed as a broker of record, broker-salesperson or salesperson must satisfy 12 CE Credits prior to 5/31/2021. At least 6 of the 12 credits must be obtained in "core topics". The 6 core credits must include at least 2 credits in ethics and one credit in fair housing. The remaining 6 credits can be "electives" or "core"
If you have not fulfilled your NJ Continuing Education Requirements, get started today by registering online with NCJAR!
NCJAR partnered with local housing experts to give you an in-depth presentation on Section 8, its benefits to landlords, upcoming policy changes, NJ Law Against Discrimination, and your role as the Realtor®.
Please take a few moments to review the video and download the handouts!