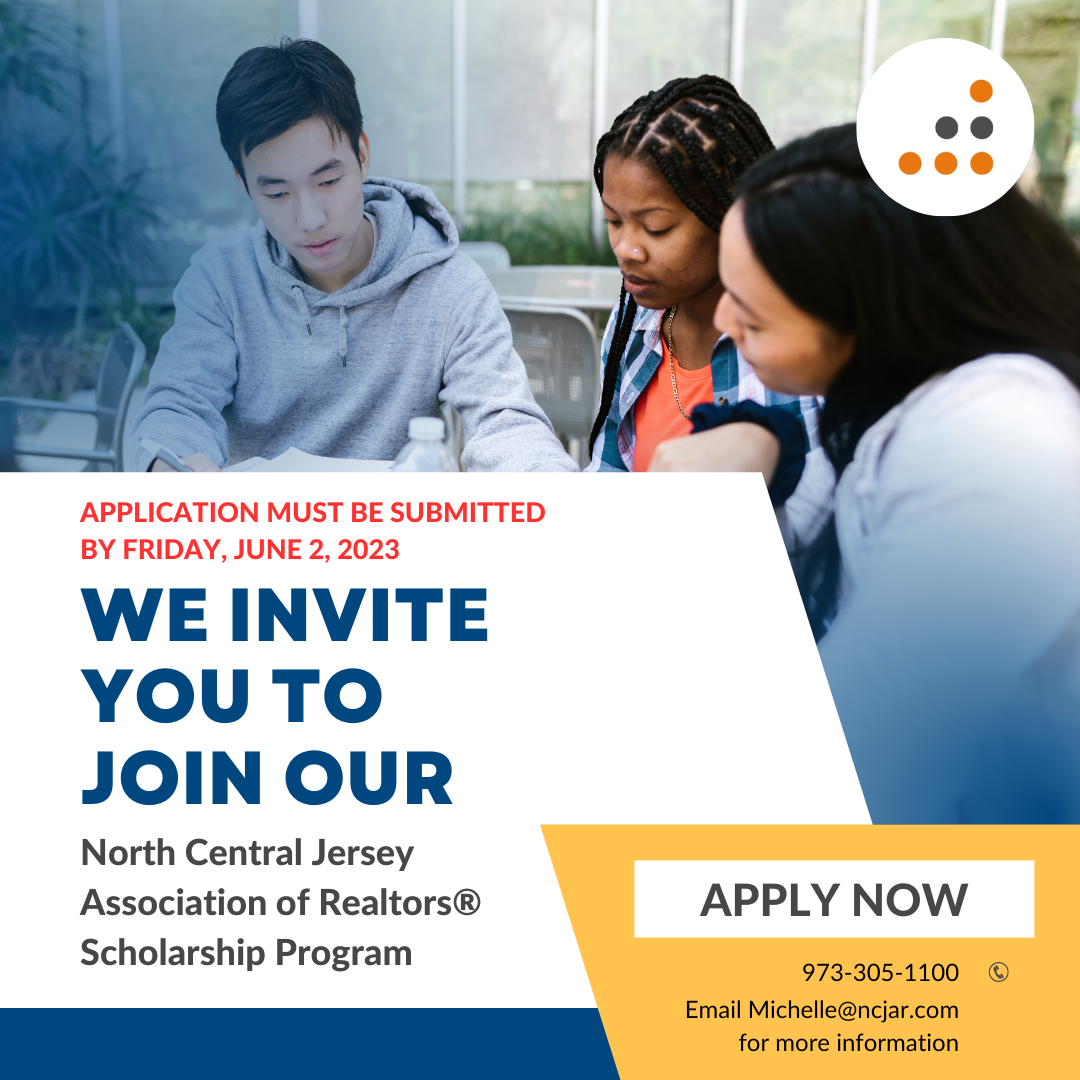 North Central Jersey Association of Realtors® Scholarship Program is to be available to high school seniors who will be attending an undergraduate four-year institution, students currently enrolled in undergraduate four-year institutions and students pursuing studies at an accredited one-year technical school or two-year community college.
APPLICATION MUST BE SUBMITTED BY FRIDAY, JUNE 2, 2023.
For more information regarding The Scholarship Program please click "APPLY NOW" below.
Questions: Michelle Perrone-Epstein
Ph: 973-305-1100
Email: This email address is being protected from spambots. You need JavaScript enabled to view it.